18. Regio-Chemieworkshop
Experten unter sich
Wir laden Sie herzlich zum 18. Regio-Chemieworkshop am 14. Mai 2019 in unserem Produktionswerk nach Maulburg ein. "Ein Blick in die Zukunft" ist unser diesjähriges Motto. Sie erwarten Innovationen aus unserem Bereich der Füllstands-, Druck- und Temperaturmessungen. Aber auch die Digitalisierung von Prozessanlagen, zusammen mit den neuen Kommunikations- und Bedienkonzepten unserer Feldgeräte wird ein Thema sein. Zusätzlich haben Sie die Gelegenheit, die Fertigung der Druck – und Füllstandsmessgeräte zu besichtigen.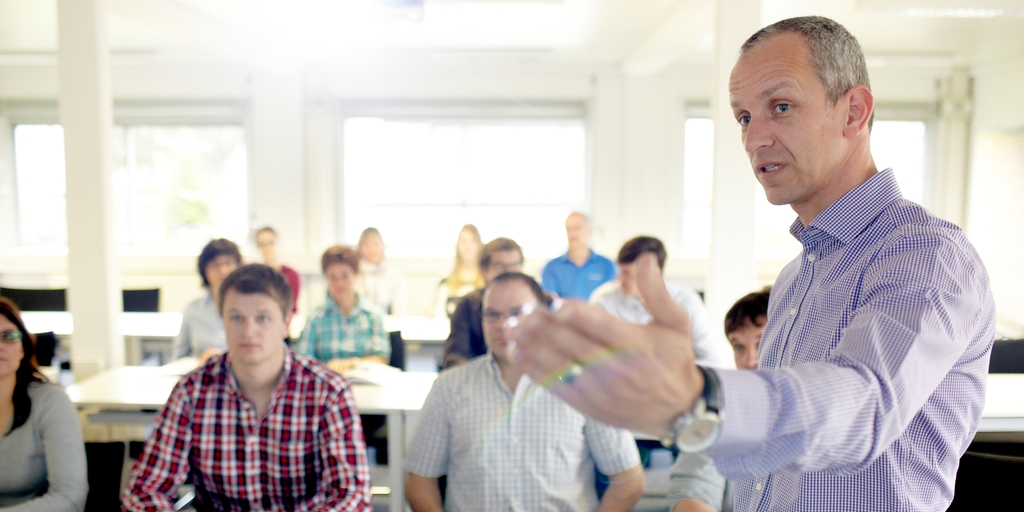 Content
Empower the field

- Industrie 4.0 Lösungen mit neuen Kommunikations- und Bedienkonzepten

– Wireless-Lösungen, Mobile Gerätebedienung, Wartung 4.0

Füllstand

– Für jede Messaufgabe die richtige Lösung

- Neuer Gammapilot FMG50: eine sichere Lösung, selbst bei extremsten Messbedingungen

Für jede Temperatur das richtige Messgerät

- Höchste Anlagenverfügbarkeit und Sicherheit durch verlässliche Sensortechnologie

- Kosteneinsparung und Optimierung durch schnelle, robuste und hochgenaue iTHERM Sensoren

"Gutes noch besser machen" – TempC bei Druckmittlern

- Kostensparend

- Höchste Genauigkeit

- Robust
Objectives
Wir zeigen Ihnen, wie Sie mit innovativen Produkten und Dienstleistungen und Digitalisierungskonzepten Ihre Geschäfts- und Produktionsprozesse effizienter gestalten können.
Who should attend?
Techniker und Ingenieure, die für die Planung, den Betrieb sowie die Instandhaltung von Produktionsanlagen verantwortlich sind.

Verantwortliche und Interessierte für das Thema Digitalisierung der Anlage, IIoT bzw. Industrie 4.0
22.06.2020 - 26.06.2020

With the help of actual hands-on tasks you will learn how PROFIBUS fieldbus technology works in detail. At the end of the course you will be able to design and commission a PROFIBUS fieldbus network.