Complete package of pressure measurement technology
One contact - means both time and cost savings
Endress+Hauser offers you the complete range of services for pressure measurement - from engineering and project management to measuring instruments and accessories, through to a pre-assembled solution and attractive Life Cycle Management.
Benefits
Cost efficiency: Up to 30% reduction in processing costs, standardized products in your facility reduce training requirements, smaller inventories, lower number of device variants

Time and resource savings: Less coordination effort - a single contact which allows you to focus on the project rather than manage suppliers, on-site installation not required

Plant and operational safety: Components match perfectly, the elements are verified by Endress+Hauser, qualified supplier
Engineering - Applicator "Sizing Diaphragm Seal"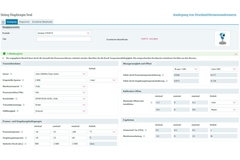 The Applicator tool "Sizing Diaphragm Seal" allows you to configure diaphragm seal systems safely. These systems protect the electronics at high process temperatures. Safe design means that errors can be avoided and devices can be optimized.
The Applicator is a unique selection and sizing tool that allows you to plan your measuring points quickly and reliably while also reducing the failure rate.
Flow measurement based on differential pressure method –
Venturi, orifice plate, nozzle, probe

A differential pressure transmitter is used to measure flow via the differential pressure method. A cross-section restriction in the pipe increases the flow velocity of the medium while decreasing the static pressure at the same time. Before and after the restriction a differential pressure is formed which is used as a measure for the flow rate.

The volume flow in the pipe can thus be determined. The differential pressure method is suitable for all media types and process pressures as well as for high process temperatures.
Accessories from A to Z - everything pre-assembled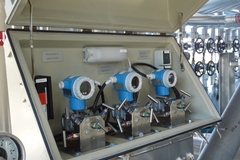 As one of the world's leading manufacturers of pressure measurement technology, Endress+Hauser provides an extensive range of accessories around the transmitter. You will find the perfect shutoff for universal use in all areas. Protect your measurement technology against heat, cold, dust or moisture using correctly pre-assembled protection boxes.
Fast and efficient – with Endress+Hauser as your partner, you can avoid unnecessary interfaces and thus save time and money. You will receive all accessories and products pre-assembled in one package.
Customer-specific documentation
Detailed and specific measuring point documentation is important in order to set up the process correctly and react quickly in the event of a fault. You will have all relevant information quickly to hand with Endress+Hauser as your partner. The scope of the documentation includes the following: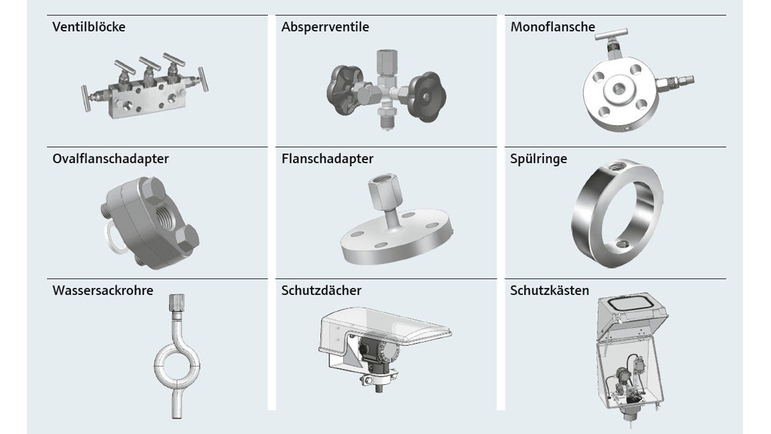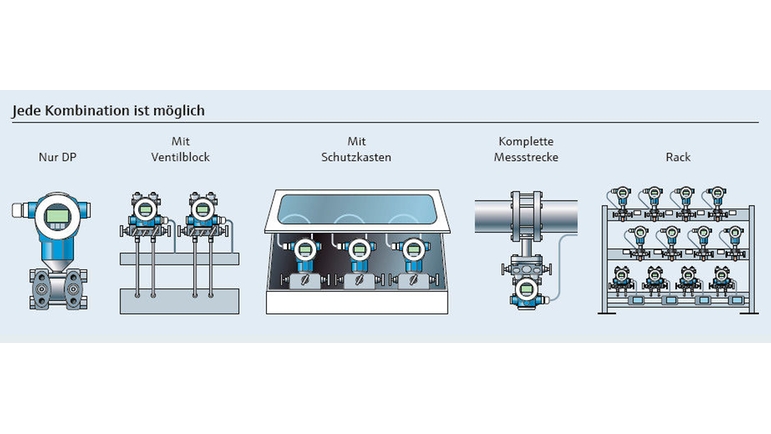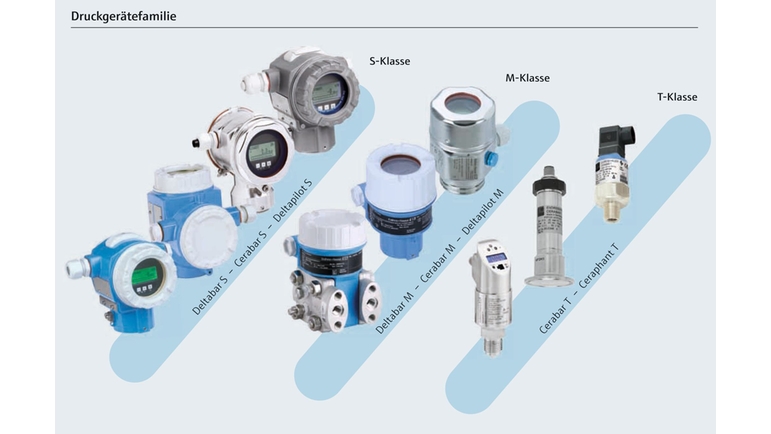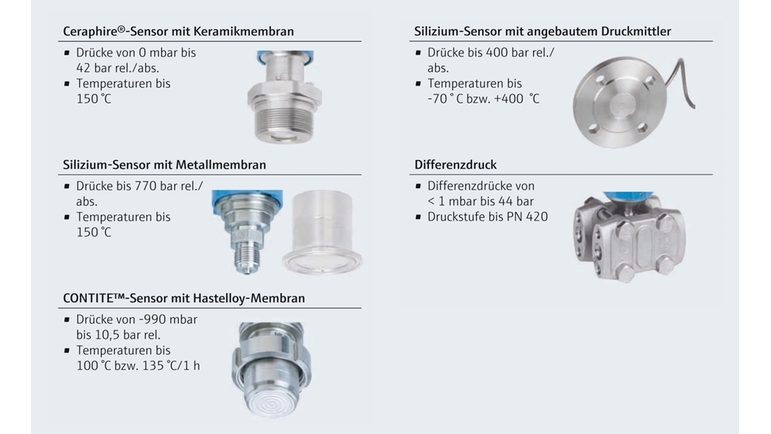 Downloads
Highlights Broschüre

Messtechnik, Dienstleistungen und Automatisierungslösungen für die Prozessautomatisierung