Ein neuer Standard dank einzigartiger Dichtigkeit.
Das nennen wir Druckmesstechnik.
1990: Die Contite-Messzelle ist die erste wirklich kondensatfreie Messzelle, die selbst unter extremen klimatischen Bedingungen absolut zuverlässig arbeitet. An dieser Alleinstellung hat sich bis heute wenig geändert.

Druckmesstechnik in Brauereien: vorausschauend planen und sicher betreiben – Garant für Planungsicherheit bei Anlagen in weltweitem Einsatz
"Es muss zu 100% funktionieren". um dies zu gewährleisten, ist für Reinhard Eichler, MSR-Planungsingenieur bei GEA Brewery Systems in Büchen bei der Planung einer Druckmessstelle die Auswahl der richtigen Messzelle entscheidend.
Sensorik enorm wichtig bei schwankenden Temperaturen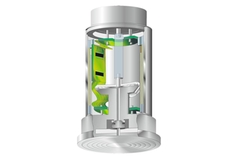 Im Gär- und Lagerkeller sowie in der Hefeaufbereitung, wird die Sensorik aufgrund der tiefen Temperaturen besonders beansprucht. Die in der Luft enthaltene Feuchtigkeit schlägt sich an kalten Flächen als Kondenswasser nieder. Wenn die Temperatur am Sensor oder an der Sensorelektronik den Taupunkt unterschreitet, so kann das zum Ausfall führen. Durch die periodische Heißreinigung und der dadurch resultierenden Pumpeffekte im Transmittergehäuse wird der Prozess weiter beschleunigt, da die Luftfeuchtigkeit von außen immer wieder ins Transmittergehäuse "reingezogen" wird.

Deltapilot mit der patentierten CON TITE™ Messstelle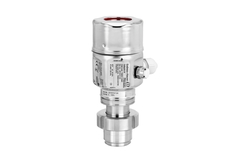 Der Deltapilot mit der patentierten CON TITE™ Messstelle ist seit Jahren der Transmitter für die Füllstands- und Kopfdruckmessung im Gär- und Lagerkeller. Die hermetisch gekapselte Messzelle und die gasdichte Glasdurchführung vom Sensorkabel zum Elektronikeinsatz sind einzigartig und gewährleisten, dass auskondensierende Luftfeuchtigkeit nicht in die Messzelle eindringen kann! Es verwundert daher nicht, dass es Deltapiloten gibt, die selbst nach 20 Jahren Betrieb in dieser anspruchsvollen Umgebung nach wie vor einwandfrei funktionieren.
GEA Brewery Systems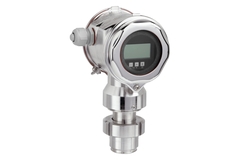 GEA Brewery Systems ist führender Anbieter von Systemen und Komponenten der Brauereiprozesstechnik aus eigener Fertigung. Das Unternehmen beliefert und begleitet weltweit alle großen Brauereien – vom Sudhaus über den Kaltbereich bis zur Gesamtanlage ist alles möglich. Die Wahrscheinlichkeit, dass ein Bier mit Brauereianlagen und Technologien der GEA Group gebraut wurde, ist groß, denn etwa jeder zweite Liter des weltweit gebrauten Bieres fließt durch GEA Anlagen oder GEA Komponenten.
Klicken Sie hier und lesen Sie den vollständigen Artikel >>>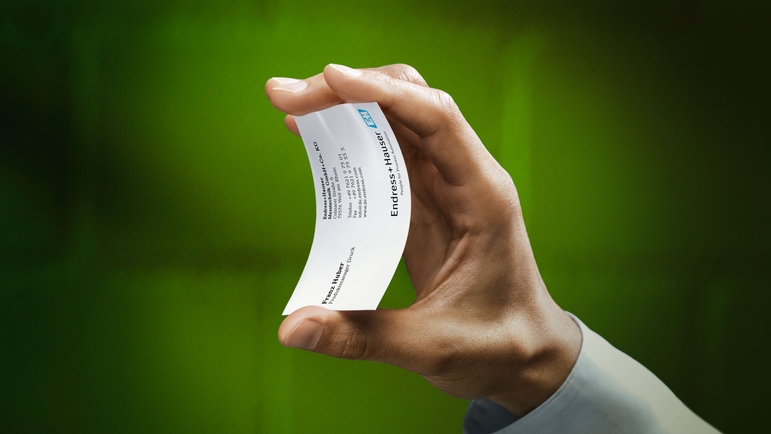 Related offering
Inventory monitoring of liquids in Food & Beverage industry

Learn how Endress+Hauser inventory monitoring solutions help you manage stocks of raw materials or bulk end products at multiple sites
Simple products

Easy to select, install and operate
Technical excellence
Simplicity
Standard products

Reliable, robust and low-maintenance
Technical excellence
Simplicity
High-end products

Highly functional and convenient
Technical excellence
Simplicity
Specialized products

Designed for demanding applications
Technical excellence
Simplicity
FLEX selections
Technical excellence
Simplicity

Fundamental selection

Meet your basic measurement needs

Technical excellence

Simplicity

Lean selection

Handle your core processes easily

Technical excellence

Simplicity

Extended selection

Optimize your processes with innovative technologies

Technical excellence

Simplicity

Xpert selection

Master your most challenging applications

Technical excellence

Simplicity
Success stories
Boiler water monitoring made easy

With the SWAS Compact Panel, the continuous monitoring of quality parameters such as pH and conductivity in cheese production can be automated and simplified.

Compliance made easy

The automated phosphate monitoring with Liquiline System CA80PH helps the food company Pasfrost ensure the compliance with the strict limit values for its industrial wastewater.

Energy monitoring 4.0

Hofbräuhaus installed an energy monitoring system, which relies on digitalization, with the support of Endress+Hauser.
Die Produkthighlights für 2021


Die neue Highlights 2021 Broschüre enthält eine Übersicht unserer Neuprodukte, Dienstleistungen und Automatisierungslösungen für die Prozessautomatisierung