Druckmittlermessstellen sicher planen und dokumentieren.
Das nennen wir Druckmesstechnik
2011: Der Applicator Sizing Diaphragm Seal sorgt für eine sichere Auslegung von Druckermittlersystemen. So können Fehler vermieden und Optimierungen vorgenommen werden.
Soll für die Anwendung ein DN 50 oder doch lieber ein DN 80 Flansch eingesetzt werden? Ist der Einsatz von acht Meter langen Kapillarleitungen machbar? Sind extreme Außentemperaturschwankungen kritisch für die Messaufgabe. Sollte der Transmitter bei Vakuumanwendungen montiert werden?
All diese Fragen beantwortet das neue Modul "Sizing Diaphragm Seal", mit dem Messstellen geplant und dokumentiert werden können.
Typische Aufgaben für den Applicator Sizing Diaphragm Seal:
Bestimmung der zu erwartenden Abweichungen, hervorgerufen durch Prozess- und Umgebungstemperatur
Installationsüberprüfung, z.B. mögliche Transmittermontage, benötigte Kapillarlängen, richtige Messzellenauswahl

Berechnung des einzustellenden Messbereichs

Berechnung der Membranauslastung bzw. Ermittlung der Einsatzgrenzen

Berechnung der Antwortzeit

Klicken Sie hier um direkt zum Applicator zu gelangen >>>
Ein Beispiel
Ölbefüllte Drucktransmitter bedürfen bei Auslegung und Montage besonderer Sorgfalt: Die Ölfüllung reagiert auf Temperaturunterschiede mit einer Volumenänderung, die besonders bei Kapillarleitungen zu großen Messwertabweichungen führen kann.
Der Applicator hilft, die zu erwartenden Abweichungen zu berechnen bzw. zu vermeiden. Mit diesen Berechnungen und zusätzlichen Hinweisen (z. B. über Warnungen und Fehlermeldungen) können im Vorfeld Optimierungsmaßnahmen bei der Auslegung oder Installation unternommen werden.
Auslegung von Druckmittlermessumformern
Sie können die Anforderungen an den Druckmessumformer eingeben. Transmitterdaten, wie z.B. Messbereich, Füllflüssigkeit und Kapillarlänge, können einfach ausgewählt werden. Zusätzlich können Sie Ihre Prozess- und Umgebungsbedingungen eingeben. Rechts werden die Auslegungs- und Berechnungsergebnisse des ausgewählten Druckmessumformers angezeigt.
Wenn das ausgewählte Druckmittlersystem seine Grenzen überschreitet, werden Warnungen und Fehlermeldungen angezeigt. Durch weitere Optimierungen, wie z. B. Wahl eines anderen Füllöls, kann der optimale Transmitter für Ihre Applikation ermittelt werden.
Überprüfung der Installation
Im Ordner Installationsüberprüfung können Sie die Applikationsdaten des Behälters eingeben. Der Tank, der Pegel und die Installation des Transmitters werden danach maßstabsgerecht dargestellt. Aus diesen Werten werden verschiedene Aspekte der Installation überprüft:

Mögliche Beschädigungen der Druckmittler durch Vakuum im Behälter (z. B. Gasen des Füllöls/Aufblähen der Membran)
Berechnung der benötigten Kapillarlängen
Berechnung des einzustellenden Messbereichs
Wenn Werte außerhalb der berechneten Grenzen liegen wird eine Warnung angezeigt. Somit wird möglichen Fehlbestellungen vorgebeugt.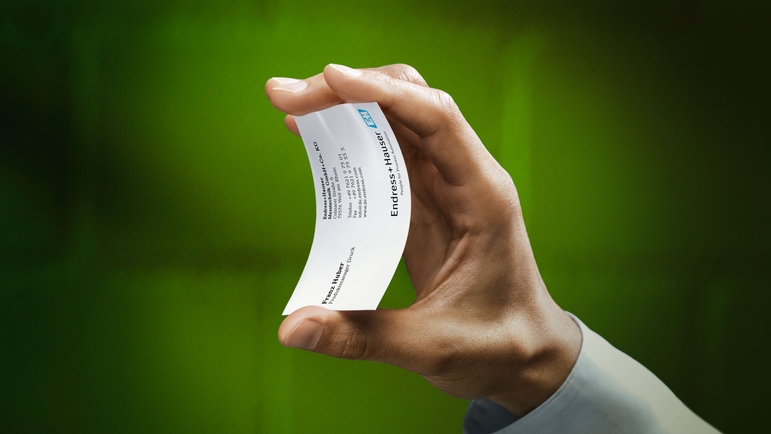 Downloads
Druckmesstechnik


Leistungsfähige Messgeräte für Prozessdruck, Differenzdruck, Füllstand und Durchfluss
Related offering

Simple products

Easy to select, install and operate
Technical excellence
Simplicity
Standard products

Reliable, robust and low-maintenance
Technical excellence
Simplicity
High-end products

Highly functional and convenient
Technical excellence
Simplicity
Specialized products

Designed for demanding applications
Technical excellence
Simplicity
FLEX selections
Technical excellence
Simplicity

Fundamental selection

Meet your basic measurement needs

Technical excellence

Simplicity

Lean selection

Handle your core processes easily

Technical excellence

Simplicity

Extended selection

Optimize your processes with innovative technologies

Technical excellence

Simplicity

Xpert selection

Master your most challenging applications

Technical excellence

Simplicity
Success stories

Bei Kondenswasser cool bleiben

2012: Robust und sicher auch unter dem Taupunkt. Nach Langzeittests des keramischen Drucksensors Cerbar M im Herstellerwerk wurden unter anderem die Kondensattauglichkeit beim DMK Deutsches Milchkontor GmbH geprüft.

Mit Sicherheit kosteneffizient messen

2013: WACKER misst die Füllstände im Abgas-Abscheidebehälter mit dem Deltabar FMD72. Die elektronische Differenzdruckmessung bietet praktische Vorteile.