Hydrostatische Pegelsonde Waterpilot FMX21
Für jede Anwendung die optimale Kabelsonde
Die neue hydrostatische Pegelsonde Waterpilot FMX21 ist Dank HART-Protokoll im Messbereich frei einstellbar und ist damit die optimale Ergänzung des Füllstandportfolios von Endress+Hauser.

Für jede Anwendung die optimale Kabelsonde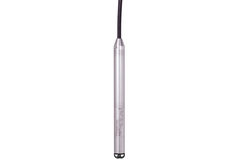 Messbereiche von wenigen Zentimetern bis zu 200 Metern werden präzise und langzeitstabil wiedergegeben. Die mit einer robusten und abrasionsfesten Keramikmesszelle ausgestattete Sonde misst gleichzeitig Füllstand und Temperatur. Die Genauigkeit von wahlweise 0,2% oder 0,1% wird durch eine automatische Dichtekompensation noch verbessert.
Zulassung nach ATEX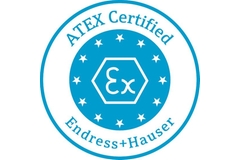 Trinkwasserzulassungen bzw. Zulassungen nach ATEX sind selbstverständlich. Die Niveaumessung passt sich Dank der verschiedenen Durchmesser von 22,29 mm oder 42 mm und verschiedenen Materialien wie Edelstahl, oder Kunststoffüberzug jeder Applikation an und ergänzt das einzigartige Niveau-Drucksondenprogramm von Endress+Hauser.
Für anspruchsvollere Füllstandsmessungen stehen die Seilsonden Deltapilot FMB5x mit Feldgehäuse und Anzeige, sowie umfangreichen Softwarefunktionen zur Verfügung.
Rufen Sie uns an und lassen Sie sich beraten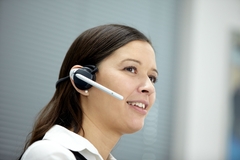 Unter der Telefonnummer 0800 EHVertrieb oder 0800 3 48 37 87 sind wir für Sie zu erreichen.
Related offering
Überprüfung der Durchflussmessstellen auf Kläranlagen

Wir unterstützt Sie gemäß EÜV/EigÜVO/EKVO/SüwVO nach DIN 19559. Profitieren Sie von unserem Produktportfolio, unserem Applikationswissen und Erfahrung als Hersteller über sämtliche messtechnische Fragestellungen auf Kläranlagen
Simple products

Easy to select, install and operate
Technical excellence
Simplicity
Standard products

Reliable, robust and low-maintenance
Technical excellence
Simplicity
High-end products

Highly functional and convenient
Technical excellence
Simplicity
Specialized products

Designed for demanding applications
Technical excellence
Simplicity
FLEX selections
Technical excellence
Simplicity

Fundamental selection

Meet your basic measurement needs

Technical excellence

Simplicity

Lean selection

Handle your core processes easily

Technical excellence

Simplicity

Extended selection

Optimize your processes with innovative technologies

Technical excellence

Simplicity

Xpert selection

Master your most challenging applications

Technical excellence

Simplicity
Success stories
Boiler water monitoring made easy

With the SWAS Compact Panel, the continuous monitoring of quality parameters such as pH and conductivity in cheese production can be automated and simplified.

The all-round carefree panel

Water Analysis Panels make continuous monitoring of drinking water easy at the water treatment plant in Frasnacht, Switzerland.
Die Produkthighlights für 2021


Die neue Highlights 2021 Broschüre enthält eine Übersicht unserer Neuprodukte, Dienstleistungen und Automatisierungslösungen für die Prozessautomatisierung