Wechsel im Management von Endress+Hauser Conducta

Dr. Monika Heisterkamp tritt die Nachfolge von Dr. Thomas Steckenreiter als Director Marketing an
Neuer Director Marketing bei Endress+Hauser Conducta ist seit 01. Mai 2013 Frau
Dr. Monika Heisterkamp. Die promovierte Chemikerin ist damit für die Gesamtleitung des Bereichs Marketing weltweit bei Endress+Hauser Conducta verantwortlich. Sie übernimmt die Aufgabe von Herrn Dr. Thomas Steckenreiter, der Endress+Hauser zum 30. April 2013 verlassen hat.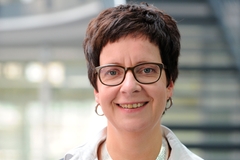 "Durch ihre jahrelange Erfahrung mit Produkten der Flüssigkeitsanalyse im internationalen Wettbewerb und in Zusammenarbeit mit allen Endress+Hauser Vertriebsgesellschaften weltweit ist Frau Dr. Monika Heisterkamp die ideale Besetzung für den Verantwortungsbereich des Director Marketing", freut sich Dr. Manfred Jagiella, Geschäftsführer von Endress+Hauser Conducta.
Vorgänger verlässt Endress+Hauser
Ihr Vorgänger Dr. Thomas Steckenreiter war seit Januar 2001 bei Endress+Hauser tätig. Im Januar 2006 übernahm er bei Endress+Hauser Conducta die Gesamtverantwortung für den Bereich Marketing. Mit seinen außerordentlichen Produkt- und Marktkenntnissen hat er in den letzten Jahren maßgeblich zur erfolgreichen Entwicklung der Conducta beigetragen. Thomas Steckenreiter hat eine neue Herausforderung bei Bayer Technology Services (BTS) in Leverkusen angenommen.
Internationale Erfahrung
Frau Dr. Monika Heisterkamp hat in Dortmund Diplom-Chemie studiert, an der Universität Antwerpen (Belgien) in analytischer Chemie promoviert und anschließend ein Jahr als wissenschaftliche Mitarbeiterin geforscht. Während der Promotion in Antwerpen war sie Gastwissenschaftlerin an der Indiana University, USA.
Seit 2004 im Team von Endress+Hauser
Ihre Karriere in der Industrie begann Frau Dr. Monika Heisterkamp 2001 als Applikationsspezialistin und Junior-Produktmanagerin für Laboranalyse-Systeme zur Materialcharakterisierung. Im Jahr 2004 wechselte sie als Produktmanagerin für Messsysteme für die Prozessanalytik zu Endress+Hauser Conducta, dem Kompetenzzentrum für Flüssigkeitsanalyse der Endress+Hauser Gruppe. Seit 2007 leitete sie dort das Produktmanagement.
03.12.2019 - 06.12.2019

Using the latest tools and specification, you will understand the network up to the protocol details, supported by hands on tasks.