Plant safety in the process industry

Simply reliable
With Endress+Hauser as your partner for plant safety you can satisfy the most stringent requirements in the process industry. Certified safety engineers and management systems, decades of experience and close cooperation with test and certification bodies as well as standards associations throughout the world all help to achieve this goal.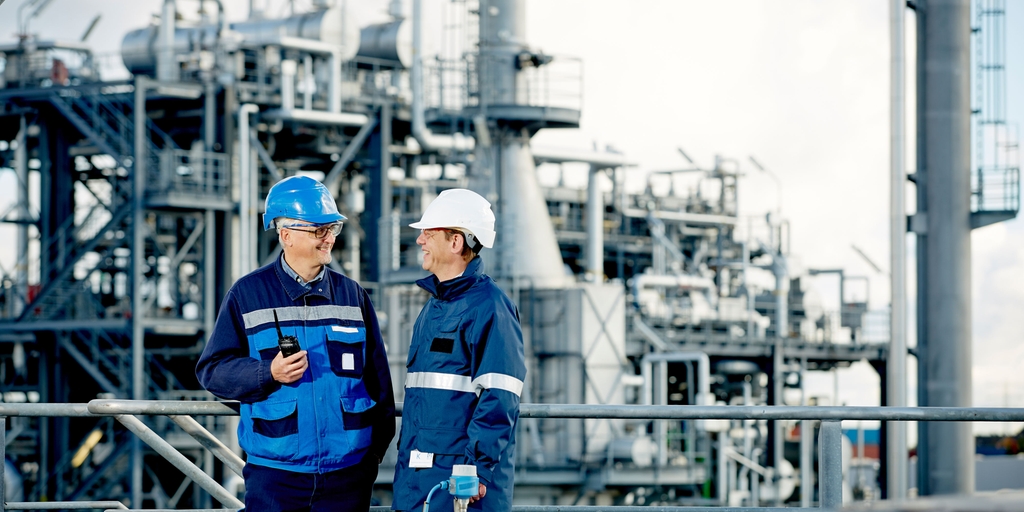 Together with quality and efficiency, plant safety is one of the most important business objectives within the process industry.
The challenges have increased dramatically in this area in recent years:
Increased safety requirements in standards, laws and regulations

Increased decision-making responsibility for operators due to German Industrial Safety and Hazardous Incident Regulations

Increased training requirements due to complex technical solutions

Loss of resources and expertise results in outsorcing of engineering, testing and maintenance tasks.
Reliable partner
In order to implement plant safety in accordance with state-of-the-art technology, partners are required who can meet today's demands with their experience and know-how. With many years of experience and suitable safety-related solutions to guarantee increased safety and optimum plant efficiency, Endress+Hauser have proven to be a reliable partner.
Safety across the entire line
Our more than ten million installed devices in safety-related applications are clear evidence that, in choosing us, you will benefit from proven safety across the entire line. Endress+Hauser's expertise and competence as a reliable partner in the areas of explosion protection (ATEX), functional safety (SIL), overfill prevention as per the German Water Directive (WHG) and the pressure equipment directive (PED) ensure exceptional advantages for the customer.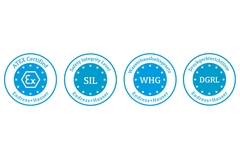 Webinar series: Plant safety in the process industry
Experts share practical and solution-based knowledge on the topic of "Plant safety in the process industry" and will show you how to increase plant safety while saving time and costs. Expand your network and take part in live discussions – without any travel costs and from the comfort of your own desk.
Benefits
More than 250 certified product lines
All new products are developed using state-of-the-art technology in accordance with IEC 61508 SIL 2/3

Leading the way in safety-related device design A partner who satisfies all requirements in the areas of functional safety, explosion protection and pressure devices through to the implementation of user-specific requirements

Innovative proof test concepts
On-site inspection of safety and protective systems without the need for disassembly or plant shutdown

Tailored services and solutions
Comprehensive advice, supporting tools and a wide range of seminars and information events

Experience and expertise Over 60 years of experience in the process industry
In the spotlight
Anlagensicherheit in der Prozessindustrie


Wissen Sie welchen Zweck eine HAZOP hat? Kennen Sie den Vorteil der homogenen Redundanz im Vergleich zur diversitären Redundanz?
Testen Sie hier Ihr Wissen mit unserem Quiz zum Thema Anlagensicherheit.

Umgang mit wassergefährdenden Stoffen

Die Verordnung über Anlagen zum Umgang mit wassergefährdenden Stoffen (AwSV) ist am 26.2.2014 vom Bundeskabinett verabschiedet und an den Bundesrat weitergeleitet worden.
Simple products

Easy to select, install and operate
Technical excellence
Simplicity
Standard products

Reliable, robust and low-maintenance
Technical excellence
Simplicity
High-end products

Highly functional and convenient
Technical excellence
Simplicity
Specialized products

Designed for demanding applications
Technical excellence
Simplicity
FLEX selections
Technical excellence
Simplicity

Fundamental selection

Meet your basic measurement needs

Technical excellence

Simplicity

Lean selection

Handle your core processes easily

Technical excellence

Simplicity

Extended selection

Optimize your processes with innovative technologies

Technical excellence

Simplicity

Xpert selection

Master your most challenging applications

Technical excellence

Simplicity
Media library

Find publications, images, videos and other resources available for online view and download

Die Endress+Hauser Newsletter

Sie möchten über neue Produkte, Branchen- und Technik-News, aktuelle Ereignisse, Messen und Seminare regelmäßig informiert werden, um dann direkt im Internet Näheres zu erfahren? Dann abonnieren einfach die für Sie interessanten Newsletter.