Point level switch
Soliswitch FTE20
Rotary paddle switch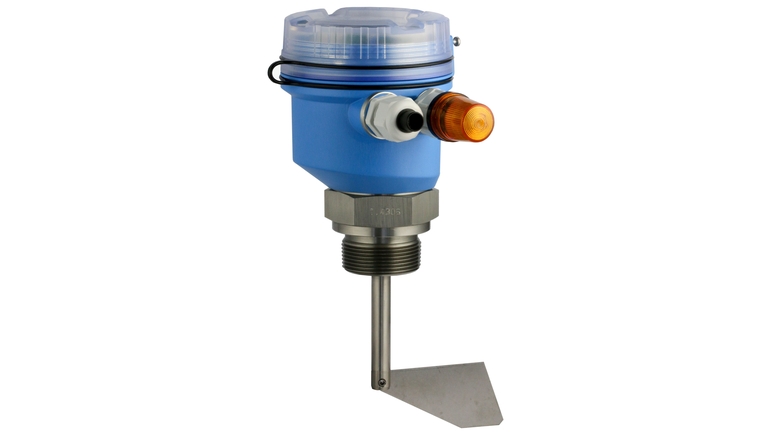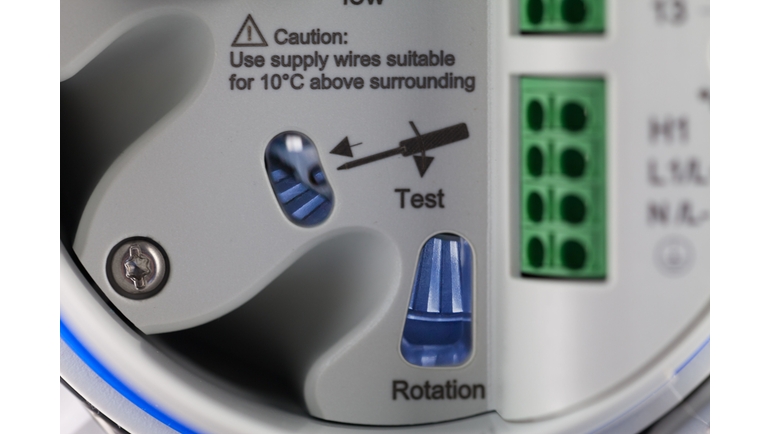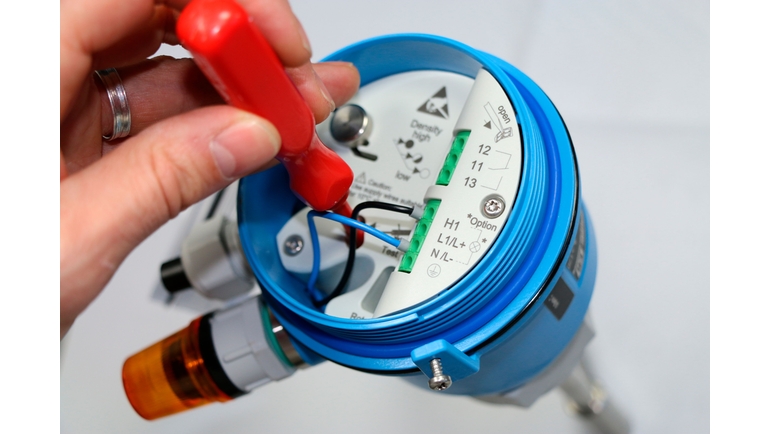 Simple mechanical mechanism, extremely robust and cost-effective point level switch for bulk solids
The economical Soliswitch FTE20 is a paddle switch for point level detection in bulk materials. Its robust polymer housing and compact design makes it an ideal sensor for full, empty and demand alarm in applications with bulk solids. The optimized polymers make the unit outstandingly robust and therefore suitable for use in dust explosive areas according the latest standards.

Benefits

Safety comes first - Overfill prevention with an automatic rotation monitoring system

Optical rotation control for a fast and easy check either for installation or for trouble shooting

Extremely robust polymer housing with the latest dust Ex certification...
Field of application

Process connections: NPT 1½", PBT; NPT 1¼", PBT; G 1½", PBT; NPT 1½", 1.4305; NPT 1¼", 1.4305; G 1½", 1.4305

Sensor length: Different standard lengths between 100 mm (4") and 600 mm (24"), additional rope length of 2000 mm (80") (can be shortened)

...
Documents / Manuals / Software
Accessories / Spare parts
Flange version FTE20/FTE30

Lamp E14 230V FTE

(Order quantity: 5 pieces)

Lamp E14 24-30 V,80mA FTE

(Order quantity: 5 pieces)

Lamp E14 130V 2.6W

(Order quantity: 5 pieces)

Weather protection cover FTE20

The unit is not repairable
22.10.2019 - 25.10.2019

With the help of actual hands-on tasks you will learn how PROFIBUS fieldbus technology works in detail.

29.10.2019 - 30.10.2019

Weil am Rhein

30.10.2019 - 31.10.2019

You will learn how to implement WirelessHART successfully and where WirelessHART can add value to an existing plant. You will actually build a WirelessHART network with components from Endress+Hauser.