Fermentation monitoring in biotechnology
Measuring consistency from laboratory to process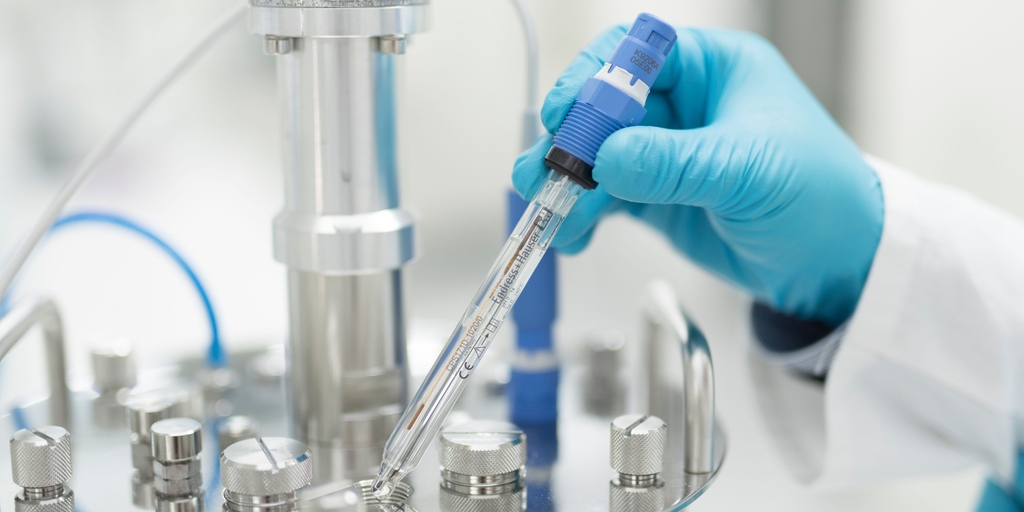 In the biotechnology industry analytical sensors are commonly standardized in terms of brand and type during process development. This helps to maintain data consistency when the process is later scaled-up. Despite this, companies can still run into considerable problems caused by unreliable sensor signals and disparities concerning the signal algorithm and sensor handling. Digital sensors offer a solution to guarantee data consistency and a way to easy, uniform sensor management.

How digital sensors improve measuring consistency
Digital sensors provide 100% signal integrity, improving measurement reliability.
Moisture and deposits on contact surfaces are no problem for the sensors. This is a great advantage especially in laboratory applications where residual moisture remains on the contact surfaces after autoclaving.
Memosens sensors can be used at any stage - also when a process is upscaled from the lab to pilot and full process capacity. This means that the same sensor type and the same algorithm are used throughout all development stages.
Digital sensors carry their own calibration data so that they can be cleaned, calibrated and adjusted offline in a stable environment and later installed in the process or in laboratory applications.