Differential pressure
Deltabar FMD78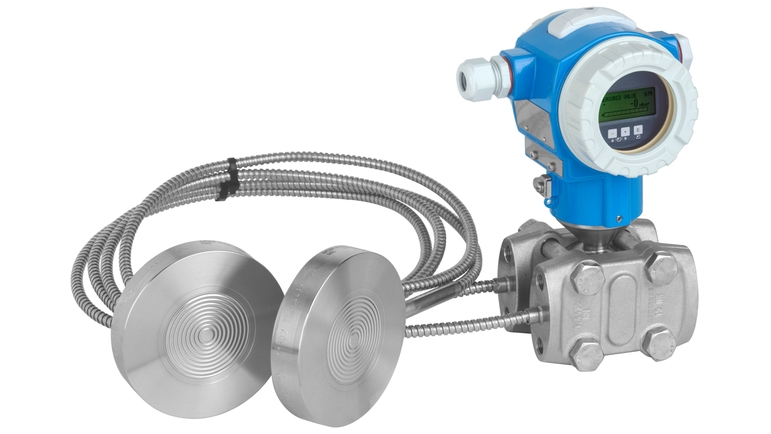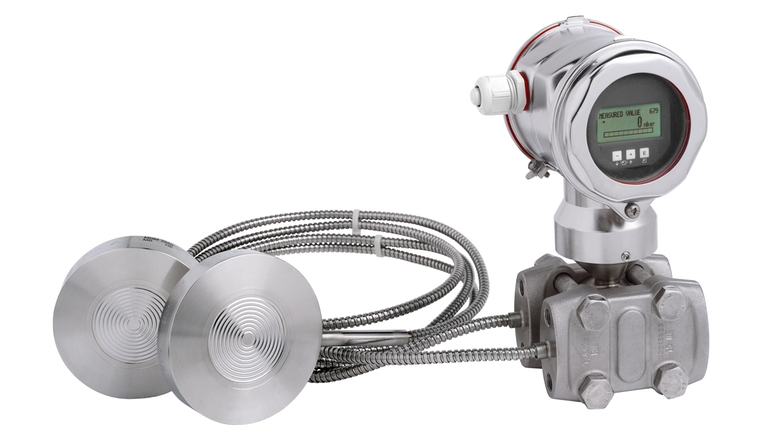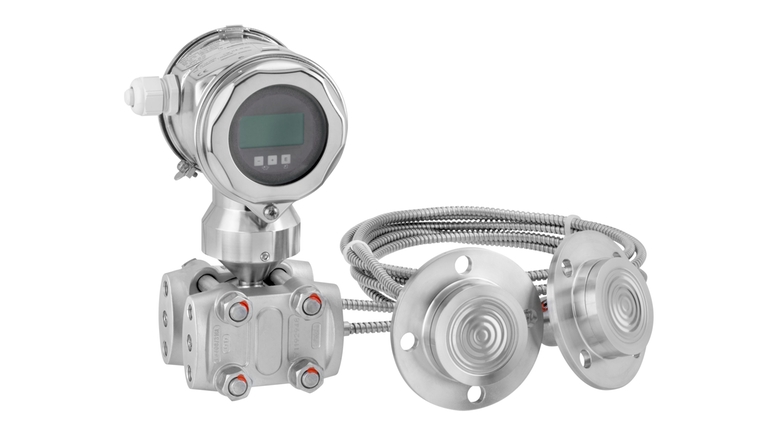 Differential pressure transmitter with two diaphragm seals for differential pressure and level
The Deltabar FMD78 differential pressure transmitter with metal sensor uses two capillary diaphragm seals. Typically used in process and hygiene applications for continuous measurement of pressure differences in liquids, vapors, gases and dusts. The integrated HistoROM data module makes the management of process and device parameters easy. Designed according to IEC 61508 for use in SIL3 safety applications.
Benefits

Large variety of different process connections and membrane materials

New TempC Membrane for diaphragm seals: Minimum temperature effects and short recovery times

Highest safety due to gas tight feedthrough with capabilities up to SIL2/3, certified to IEC...
Field of application

For differential pressure, level, volume or mass measurement in liquids.


Process connections: Threads, flanges, pancake and hygienic connections

Process temperature: -70 up to +400°C (-94 to +752°F)

Measuring ranges: 100mbar to +40 bar (1.5 to 600psi)

...
Documents / Manuals / Software
22.10.2019 - 25.10.2019

With the help of actual hands-on tasks you will learn how PROFIBUS fieldbus technology works in detail.

29.10.2019 - 30.10.2019

Weil am Rhein

30.10.2019 - 31.10.2019

You will learn how to implement WirelessHART successfully and where WirelessHART can add value to an existing plant. You will actually build a WirelessHART network with components from Endress+Hauser.