Radiometric
Interface measurement
Source Container FQG63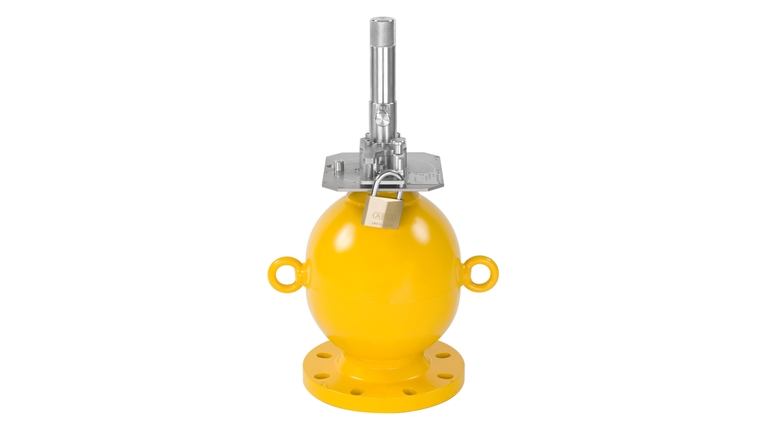 Lightweight radiation source container with flexible extension element
The FQG63 source container is designed to hold the radioactive source during radiometric level, density and interface measurement. The radiation is damped in all directions as long as the source container is switched off. This guarantees highest safety for the personnel and a reliable measurement. If the source is switched on and lowered down into the process tank, it emits the radiation into all directions.
Benefits

Highest safety classification for the source supplied (DIN 25426/ISO 2919, typical classification C66646)

Reliable measurement due to lightweight container and almost spherical design which provides optimized screening

Flexible installation length up to...
Field of application

Designed to hold the radioactive source during density and interface measurement.

Off-position: Radioactive source located in the source container and screens off radiation

On-position: Radioactive source with the flexible extension located in the...
Documents / Manuals / Software
Accessories / Spare parts
Warning sign: Symbol "Radioactive !"

Corrosion resistant steel, 304.
22.10.2019 - 25.10.2019

With the help of actual hands-on tasks you will learn how PROFIBUS fieldbus technology works in detail.

29.10.2019 - 30.10.2019

Weil am Rhein

30.10.2019 - 31.10.2019

You will learn how to implement WirelessHART successfully and where WirelessHART can add value to an existing plant. You will actually build a WirelessHART network with components from Endress+Hauser.