Die heiße Formel - Innovation: Temperaturtransmitter
E+H=°C: Gewinnen mit Temperaturtransmittern
Transmitter wandeln das Sensorsignal des Widerstands-Thermometers oder des Thermoelements in ein normiertes Strom- oder Spannungssignal um. Erhöhen Sie die Sicherheit durch abgestimmte Komponenten, indem Sie alles von einem Anbieter beziehen - von der Forschung und Entwcklung bis hin zur Herstellung von Transmittern und Komponenten - alles beim Kompletanbieter Endress+Hauser.

Benefits
Keine Anlagenstillstandszeitendurch azyklische Parametrierung mit Parametriertool im laufenden Betrieb.

Höchste Anlagensicherheit durch SIL2/SIL3.

Hohe Anlagenverfügbarkeit: Einstellungen wie z.B. Offset, und Output Simulation sowie Sensoraustausch lokal ohne Berührung des Prozesskontrollsystems und ohne Prozessunterbrechung möglich.

Sicherung der Schnittstellenkarte vor Überspannung: Galvanische Isolierung im Transmitter schützt vor Einkopplung von Spannungen und sichert die Schnittstellenkarte vor Überspannung.

Vor-Ort-Visualisierung des Messwertes durch aufsteckbare Vor-Ort-Anzeige z.B. TID10.

Hohe Servicefreundlichkeit durch Vor-Ort-Montage/Feldmontage der Transmitter.

Kosteneinsparung bei Thermoelementen:Vereinfachte Verdrahtung durch Transmitter, da Ausgleichsleitungen nur über kurze Strecken gelegt werden müssen.

Weltweite internationale Zulassungen und Zertifikate gewährleisten globalen Einsatz : ATEX, FM, CSA, CCOE und viele mehr.

Hohe Anlagenverfügbarkeit auf Grund der Integration von Temperaturmessgeräte via Transmitter in vielfältige Leitsysteme (AMS, Delta-V, Expirion, PDM etc.).
Der Komplettanbieter
Abgestimmte Komponenten geben ein Höchstmaß an Planungssicherheit für die gesamte Messkette.
Transmitter (Bauform Kopf-/Feld-/Hutschiene) Thermometer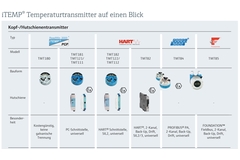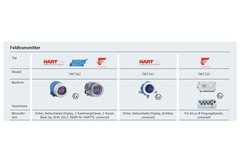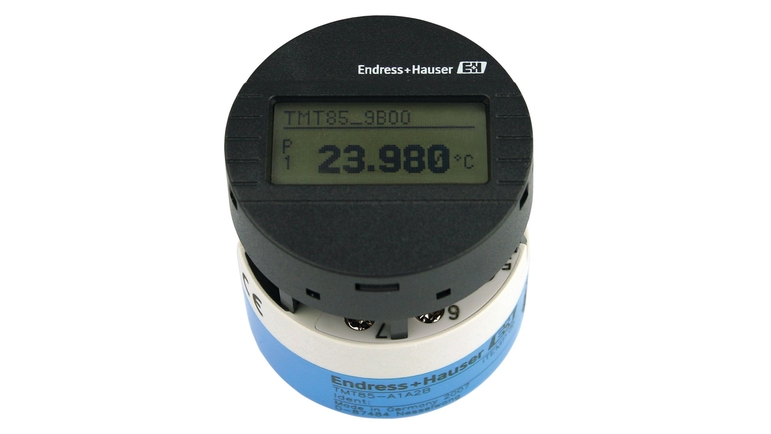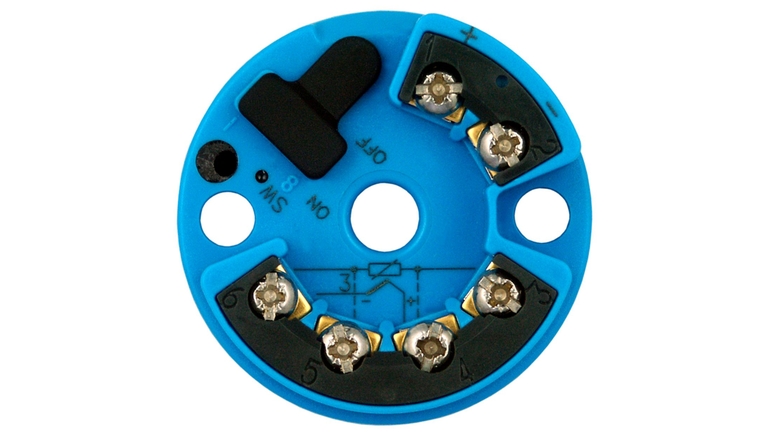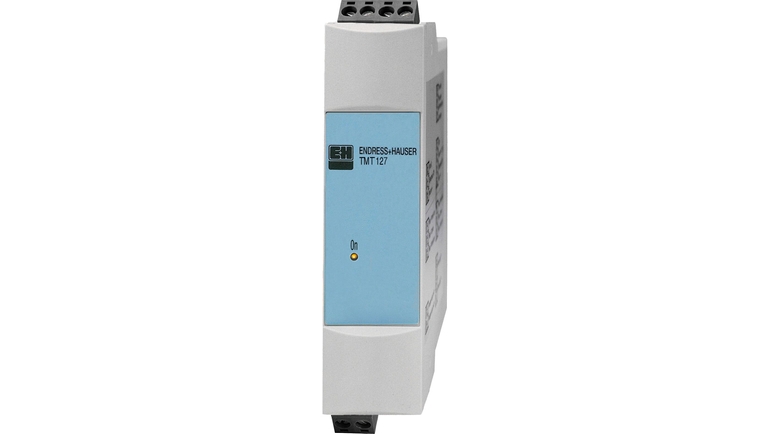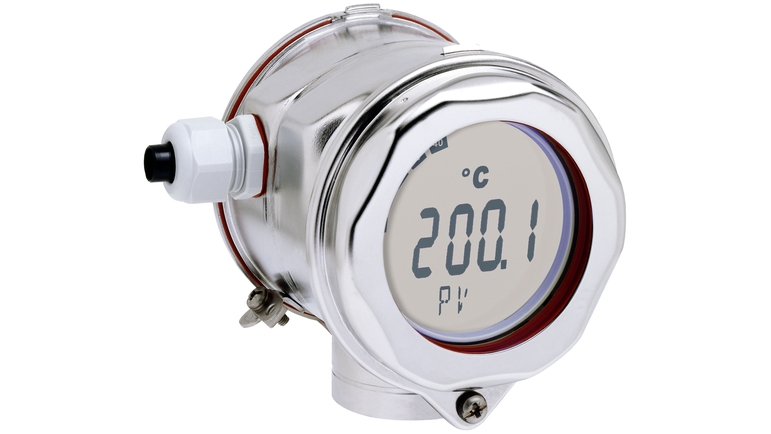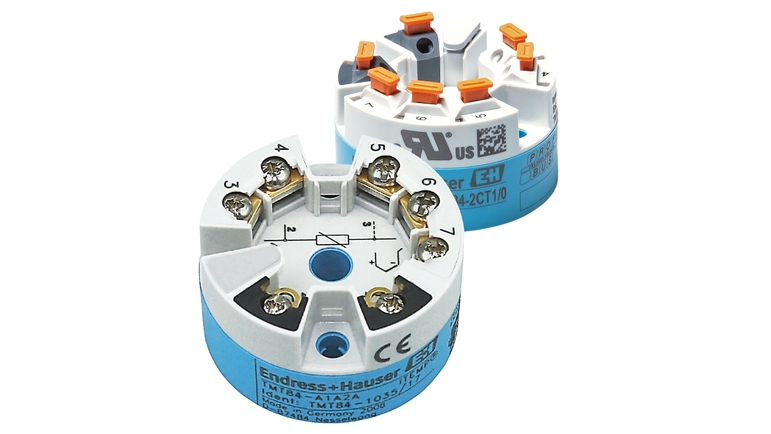 Related offering
Überprüfung der Durchflussmessstellen auf Kläranlagen

Wir unterstützt Sie gemäß EÜV/EigÜVO/EKVO/SüwVO nach DIN 19559. Profitieren Sie von unserem Produktportfolio, unserem Applikationswissen und Erfahrung als Hersteller über sämtliche messtechnische Fragestellungen auf Kläranlagen
Simple products

Easy to select, install and operate
Technical excellence
Simplicity
Standard products

Reliable, robust and low-maintenance
Technical excellence
Simplicity
High-end products

Highly functional and convenient
Technical excellence
Simplicity
Specialized products

Designed for demanding applications
Technical excellence
Simplicity
FLEX selections
Technical excellence
Simplicity

Fundamental selection

Meet your basic measurement needs

Technical excellence

Simplicity

Lean selection

Handle your core processes easily

Technical excellence

Simplicity

Extended selection

Optimize your processes with innovative technologies

Technical excellence

Simplicity

Xpert selection

Master your most challenging applications

Technical excellence

Simplicity
Success stories
Semi-batch polymerization

Monitoring and control of a semi-batch polymerization with Raman analyzer, powered by Kaiser Raman technology

Advanced bioprocess control

From time consuming sample analysis to real-time monitoring of critical parameters in fermentation processes thanks to complete solutions from hardware to development and analytical services.
E+H=°C: Innovationen/Neuheiten

Über 3400 lebende Patente und Patentanmeldungen zeigen die Innovationskraft von Endress+Hauser. Eigenentwickelte Temperatursensoren bieten ein schnelles und genaues Messsignal. Ein Höchstmaß an Sicherheit für ihre Prozesse und die Umwelt.

Die Produkthighlights für 2021


Die neue Highlights 2021 Broschüre enthält eine Übersicht unserer Neuprodukte, Dienstleistungen und Automatisierungslösungen für die Prozessautomatisierung