Eliminate differential pressure issues
Increase reliability up to 10 times with electronic differential pressure (dp) sensors
Differential pressure (dp) measurement is widely used to measure level in pressurized and vacuum tanks. However, traditional dp measurement using impulse lines and capillaries has its drawbacks in terms of accuracy, due to temperature deviations for example, and total cost of ownership.
Benefits
Reliability: New electronic differential pressure system eliminates traditional mechanical issues resulting in greater measurement accuracy, process availability and reliability.

Safety: Safety risks are minimized with the new electronic differential pressure system architecture and design.

Cost-effectiveness: Low total cost of ownership due to reduced installation time, maintenance, downtime and spare requirements.
Reliable, safe and cost-effective sensor technology
Endress+Hauser's new electronic differential pressure system, consisting of one transmitter with two sensors, offers proven pressure sensor technology in a new and innovative manner. The transmitter calculates the differential pressure from both sensors and transmits the level, volume or mass via 4...20 mA/HART as a standard 2-wire loop-powered device. This increases reliability and safety and reduces costs.
Put an end to incorrect measurements
The problems often encountered with conventional dp systems that use impulse lines include clogging, icing, leaks and condensation. Even those dp systems that use oil-filled capillaries face issues in applications with changing ambient temperatures. Electronic dp Deltabar FMD71 and FMD72 eliminate these problems - you not only benefit from precise measured values but also increased reliability and safety in your process.
The best sensor for your application
Our electronic dp systems allow you to select the best process connections, housing and measuring cells based on your application needs:
The Ceraphire® ceramic cell (FMD71) is vacuum-resistant and best suited to corrosive and abrasive media. Based on capacitive sensor technology it offers additional safety with its self-monitoring function.

The silicon cell on the FMD72 offers temperature compensation for accurate measurement – even in applications with rapidly changing temperatures!
Increased process safety
Safety risks are minimized with the new electronic differential pressure system architecture and design:
Elimination of tubing and connection leaks often encountered in traditional systems

Elimination of line condensation or evaporation events (dry/wet leg inconsistencies) and plugging events

Fully vacuum resistant Ceraphire® ceramic cells with the highest overload protection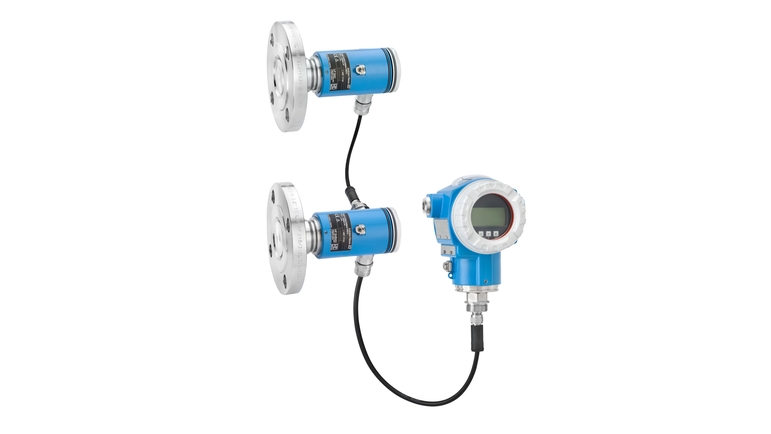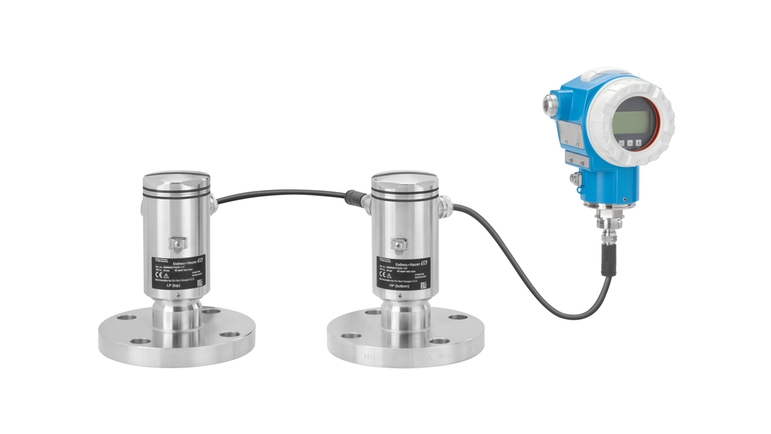 Related offering
Inventory monitoring of liquids in Food & Beverage industry

Learn how Endress+Hauser inventory monitoring solutions help you manage stocks of raw materials or bulk end products at multiple sites

World-class LNG tank gauging for the Oil and Gas industry

Tank gauging and operational safety for LNG inventory management

Überprüfung der Durchflussmessstellen auf Kläranlagen

Wir unterstützt Sie gemäß EÜV/EigÜVO/EKVO/SüwVO nach DIN 19559. Profitieren Sie von unserem Produktportfolio, unserem Applikationswissen und Erfahrung als Hersteller über sämtliche messtechnische Fragestellungen auf Kläranlagen
Simple products

Easy to select, install and operate
Technical excellence
Simplicity
Standard products

Reliable, robust and low-maintenance
Technical excellence
Simplicity
High-end products

Highly functional and convenient
Technical excellence
Simplicity
Specialized products

Designed for demanding applications
Technical excellence
Simplicity
FLEX selections
Technical excellence
Simplicity

Fundamental selection

Meet your basic measurement needs

Technical excellence

Simplicity

Lean selection

Handle your core processes easily

Technical excellence

Simplicity

Extended selection

Optimize your processes with innovative technologies

Technical excellence

Simplicity

Xpert selection

Master your most challenging applications

Technical excellence

Simplicity
Success stories
Boiler water monitoring made easy

With the SWAS Compact Panel, the continuous monitoring of quality parameters such as pH and conductivity in cheese production can be automated and simplified.

The all-round carefree panel

Water Analysis Panels make continuous monitoring of drinking water easy at the water treatment plant in Frasnacht, Switzerland.